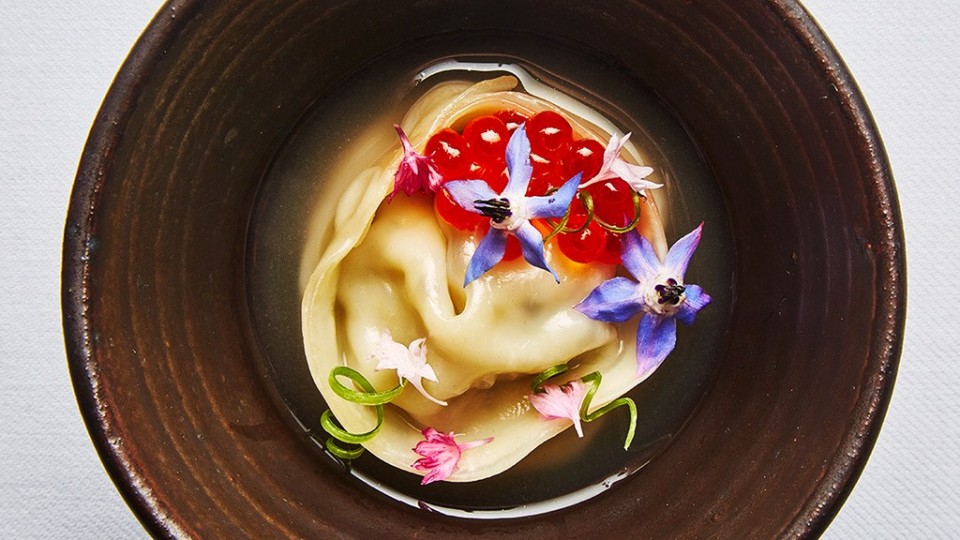 Julia Kramer | Bon Appetit | August 8th, 2017
I don't own a single piece of Cubs paraphernalia. I don't have Chicago's four-star flag tattooed on my forearm. I don't care if you put ketchup on a hot dog. But there's one thing from my hometown that I will absolutely go to bat for, and here it is: Chicago is clearly America's most exciting city to eat in right now.
As a Chicago native who covered the city's food scene for years as a local restaurant critic, I'm obligated to tell you that my hometown has always been able to hold its own against the best food cities in the country. But I can't remember a time that I've been as psyched to eat there as I've been this year. Where other cities fall into soulless trend cycles, Chicago has a way of generating distinctively personal restaurants. So, SF and L.A., this might hurt a little, but here's all the proof you need that the Midwest is best.
1. Dessert Comes First
Sweets as beautiful as works of art are nothing new. The problem is that they often taste as good as eating an actual canvas. What makes Anna Posey's desserts at Elske (one of our Top 50 Best New Restaurants in America) unusual is that they're so modern-looking and visually arresting that they could exist only in 2017—and yet they're as simply pleasurable to eat as a classic slice of pie. The only challenge posed to the desserts at Elske is that the rest of the menu, from Anna's husband, David—the former chef of Blackbird—is equally impressive: Every dish has a clean, contemporary look without sacrificing deliciousness.
2. A Suburban Food Court Is One of the Most Exciting Places to Eat
The International Mall in Westmont, Illinois, 22 miles from downtown Chicago, is more or less your typical suburban food court—fluorescent lighting, drop ceilings, and all—with stands selling inexpensive dumplings on Styrofoam plates. Right in the middle of it is Hanbun, a hidden gem run by a remarkably talented young chef, David Park, and his fiancée, Jennifer Tran. At lunchtime, the stand serves bibimbap and rice cakes and bulgogi. The food's great, but it doesn't prepare you for what's to come in the evenings, when Park throws down a white tablecloth and serves a single group of six diners the "juhnyuk tasting," a seven-course menu that refracts the foods of his Korean-born, New Jersey–raised upbringing through the techniques he accrued working the line at fine-dining spots in Chicago. The dinners have become so popular that Hanbun is booked up through the end of its lease in May 2018, but there's no doubt that wherever Park goes next, it'll become another destination.
3. This City Still Owns Fine Dining
All you really need as evidence is Alinea's recent reboot. But ask any (food-obsessed) local to name his or her top openings, and you're likely to hear about a life-changing meal at John Shields and Karen Urie Shields' Smyth(another one of our Top 50 Best New Restaurants in America). The Shieldses met working at the legendary dining institution Charlie Trotter's and returned to town after an acclaimed stint at Town House in Chilhowie, Virginia. Thoughtful five-, eight-, and 12-course tasting menus filled with eclectic produce grown specifically for the restaurant are served upstairs at Smyth; an instantly iconic burger (with bacon in the patty) brings in an after-work crowd to The Loyalist pub downstairs. What could more perfectly sum up Chicago dining than that?