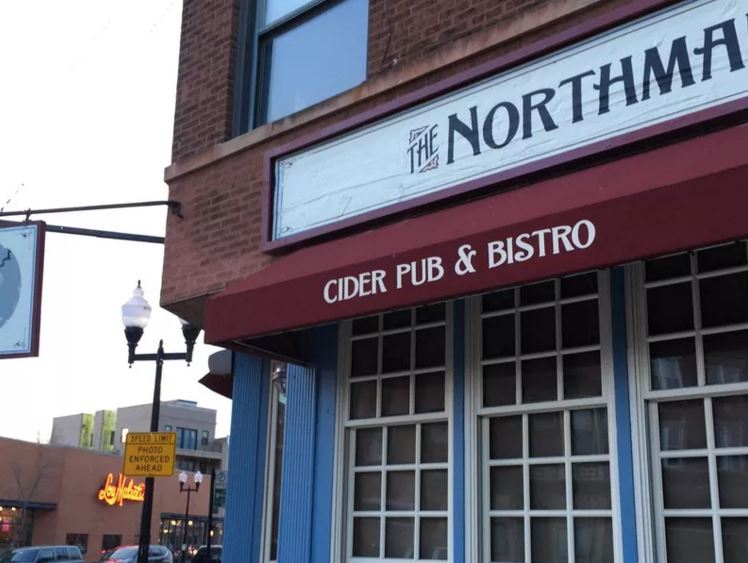 It's almost all good news for Fountainhead Group's new establishment.
Chicago's much-anticipated, long-delayed cider bar has finally arrived. Despite some bumps in the road getting here, it's been well received on all fronts. Despite wait times of up to three hours being reported, it seems people have no qualms about the place or the 100+ ciders offered so far. Here's what they're saying about it.
The Menu: Expectations are undoubtedly high but the Northman lives up to the hype. Patty Wetli of DNAinfo says the bar is "not fooling around – the cider menu is extensive in depth and breadth." Alisa Baum agrees on Facebook, complimenting the "wide range of ciders to try – [from] sweet to dry, light to funky." Additionally, she and her friends "each found a favorite, though all were delicious." The menu itself is "well-laid out" and easy to navigate, offering "thoughtful descriptions for each brew," according to Sarah of Windy City Wanderlust.
The Drinks: With so much variety, the cider list can be overwhelming. Servers offer samples of the house cider to gauge drinkers' tastes. Sarah calls the signature brew a "semi-dry, refreshing, well-rounded blend of Michigan heirloom apples" that's worth ordering while also recommending the Pacific Coast Strawberry, which tastes like "summer in your mouth." Joseph Hernandez of the Tribune enjoys a semi-dry cider from Sonoma, made from Gravenstein apples, that has "mouthwatering freshness with an aromatic, floral nose."
The Food: Chef Sean Sanders is elevating pub fare to complement all of the drinking. Sarah praises a "bright, yet savory" kale and arugula salad that she'd order "any day of the week," as well as "delicious, perfectly fried" fish and chips lifted by a "heavenly" malt mist. She wishes there were a "more ample serving" of the fish but thinks it's worth the "steep price of $18." Likewise, Matthew S. on Yelp thinks portions run "a little on the small side, but that's OK." Not everyone is a fan, though, as Michael S. says his food arrived cold and the dinner kabob was "essentially an empty tortilla."
The Space: Hernandez describes it as "boasting wood accents, red damask wallpaper, intimate booths and tin ceilings." It feels "warm and cozy … [seemingly] worn in a good way" to Carrie Schedler of Chicago Mag, who writes, "You'd think the place had been there for ages."
The Service: Patrons universally agree that the staff is excellent. Kale G. calls them "extremely friendly and knowledgeable," a sentiment shared by many. The service "surpassed [Sarah's] expectations" and Garrett Mark says it's "like stepping back into a time where everyone was happy and enjoying themselves."
The Wait: Definitely arrive early or be prepared to wait. Drea Jackson waited "about [two hours]" while it was three for Angie Morales. This results in the tight space being a "bit crowded from the overflow of people waiting for tables," Sarah writes. Fortunately, the bar sends automated texts when tables are ready, allowing guests to wait elsewhere. It's a system that Meag H. thinks is a "brilliant way to manage a big crowd."