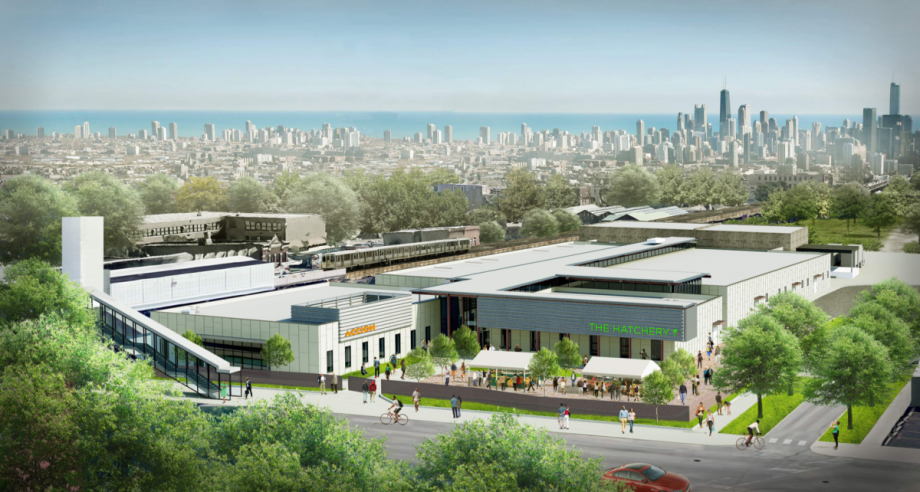 Oscar Perry Abello | Next City | July 19, 2017
Angela Taylor has been helping her neighbors grow food for years on the west side of Chicago. Soon, she'll be helping some of them grow food businesses.
Taylor learned how to grow stuff at a young age. "Me being the youngest girl, I didn't get to do the laundry and other chores inside," she remembers. "I had to go outside and help daddy with the gardening."
She and her husband moved into their current home, in the East Garfield Park neighborhood, in 2004. There was an abandoned community garden next door, covering two city lots, with raised beds.
"Right in front of where the garden had been [was] a notorious zone for the drug traffic," Taylor recalls. "They sat in front of the garden on milk crates selling drugs all day and all night."
She and her sisters cleaned up the space and put it back into use. It's become the hub of the Garfield Park Community Council's Community Garden Network, with 32 resident-led gardens scattered throughout East and West Garfield Park. Each garden provides some fresh fruits and vegetables for the gardeners, their families and neighbors, and the rest gets sold at the council's bimonthly Neighborhood Market, which accepts food stamps as payment. "I'm sure you know we're living in a food desert, and there is a lack of fresh produce," says Taylor, who retired in 2012 from the Illinois Department of Human Services.
Taylor's garden now has a rainwater catchment and irrigation system, and a community greenhouse with solar-powered heating and lighting. Every growing season, the garden network takes seedlings from the greenhouse to get started, and there's enough left over to share with gardeners from other neighborhoods. There's no more drug trafficking out front.
"When I first moved in, the seniors on my block wouldn't even come out and sit on their porch because of all the drug trafficking," Taylor adds. "But go there now and they're sitting on their porch, some of them are taking naps, because now they feel safer in that type of environment. There's not too much more to be said about that."
Taylor hopes that The Hatchery, a brand-new, 67,000-square-foot food business incubator coming to the neighborhood, may have a similar effect on a much larger scale.