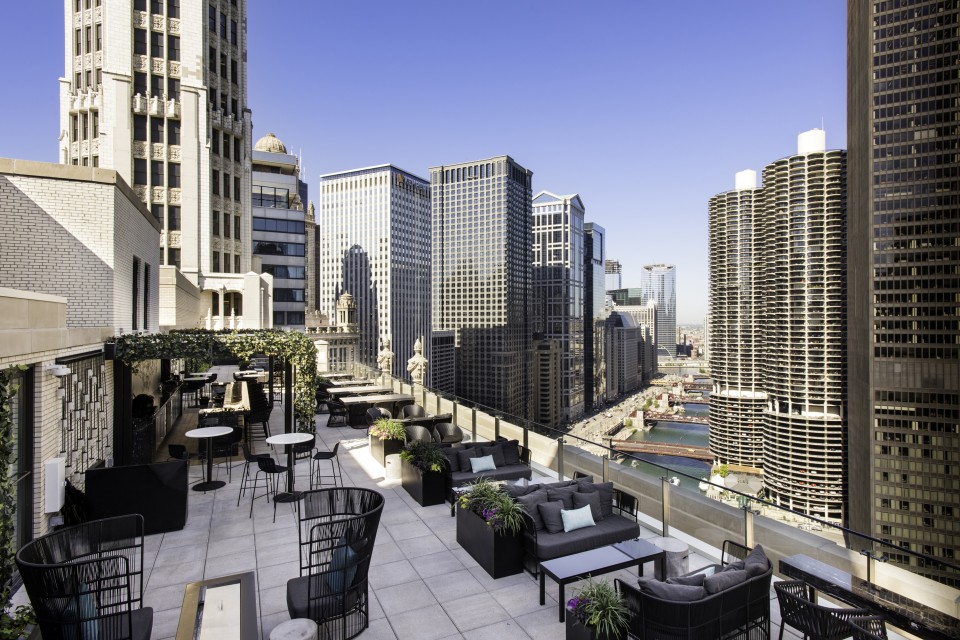 From boozy slushies to elegant martinis, these Chicago hot spots have raised the bar on our city's drinking scene. Far beyond the confines of Downtown, new booze dens can be found along nondescript stretches of Logan Square, high inside hospital buildings and everywhere in between. Consider this our help in navigating.
1. Estero (Logan Square)
Pouring a combination of coffee drinks and crafty, Latin-accented cocktails, this triangular Logan Square hangout also offers a handful of snacks in breezy digs with glass-paned garage doors and tiled flooring.
2. Vol. 39 (Loop)
The lobby of the Loop's Kimpton Gray Hotel houses this handsome lounge serving classic cocktails, caviar and creative New American small plates in clubby surrounds with law library shelves, midcentury-style furnishings and silver-gilded bar carts.
3. 1952 1/2 Liquorette (Bucktown)
Specializing in bourbon and seasonal cocktails such as juleps, this Bucktown lounge attached to Charlie McKenna's Southern kitchen, Dixie, offers a handful of comfort-food snacks in a chic setting with barstools and banquette seating.
4. The Ladies's Room (Logan Square)
Inspired by Macau, this intimate, reservations-only cocktail bar from the Fat Rice team is adjacent to their original Logan Square eatery. Pricey, large-format cocktails are served alongside classic drinks, house creations and a reserve wine list amid glowing red lighting, vintage Chinese furnishings and pin-up art.
5. LH Rooftop (Loop)
They have literally stacked the (roof) deck at this tri-level bar and restaurant in the London House Chicago hotel. Three swanky indoor and outdoor spaces (LH on 21, LH on 22 and the pricey private cupola) offer up craft cocktails and New American fare in ultra-chic surroundings with views of the lake, river, Loop and River North.
6. Mahalo Chicago (Wicker Park)
Hawaiian fare is what it's all about at this casual Wicker Park spot serving everything from Spam meatballs and poke to plate lunches and skewers, all paired with tropical cocktails including a concoction in a whole pineapple. Island-style decor includes decorative surfboards, a deck with thatched umbrellas and a rooftop bar.
7. Arbella (River North)
The Tanta team shakes up the River North cocktail scene with this hip lounge pairing a long list of elaborate, globally inspired mixed drinks with equally international small plates in a lofty setting with funky light fixtures, etched mirrors and a dramatic mural on distressed brick.