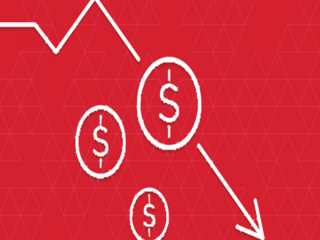 Jonathan Maze | Nation's Restaurant News | November 15th, 2017
Declining same-store sales and traffic, and growing fears of an upcoming recession, have not scared off investors in restaurant concepts and franchisees, bidding up the prices for companies well past historical norms.
That, at least, was the general sentiment among attendees at this week's Restaurant Finance & Development Conference in Las Vegas.
Speaker after speaker described a financing and acquisition environment in which buyers outnumber sellers, including private equity groups, strategic buyers and family offices. That's driven up prices for some concepts to historically high levels.
"I haven't seen an environment like this in many years," said Chad Spaulding, managing director with industry investor Capital Spring. "There's a tremendous amount of institutional and private cash flow chasing restaurant assets."
Lending for these acquisitions, meanwhile, is flourishing, fueling much of the activity as the buyers can get relatively low rates from banks to make these acquisitions.
"The industry has been growing for eight years," said Nick Cole, head of the restaurant finance division at Wells Fargo. "Supply has gotten out ahead of demand. The economy is showing signs of a recession. It's already the third-longest expansion in history. If you're a lender and thinking of a new five- to seven-year loan commitment, you might be thinking prospects in the future might not be healthy.
"Apparently, if you said that you'd be firing up the loan engine right now, you'd be right. Capital is still pouring into this industry."
Sales of restaurant companies have been numerous this year. Just this week, for instance, the Canadian company MTY Food Group acquired the burger company The Counter, while the private equity firm TPG Capital acquired Mendocino Farms. And Roark Capital submitted a bid to buy Buffalo Wild Wings Inc.