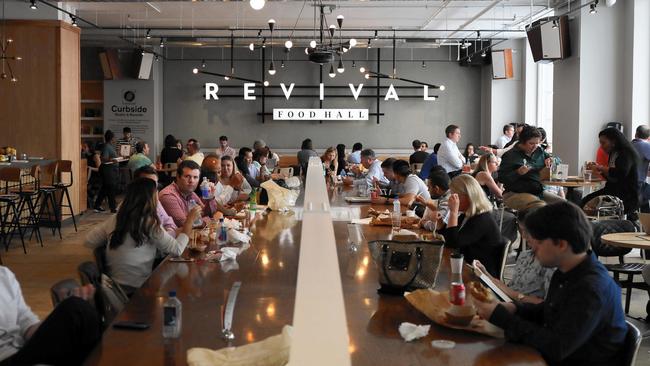 Samantha Bomkamp | Chicago Tribune | June 16th, 2017
Chicago has always been a food town. Now, it's becoming a food hall town.
Food halls — the modern, upscale, urban reincarnation of the humble mall food court — have opened in the Loop and nearby neighborhoods in recent years, and experts say their growth in the Windy City has just begun.
Why are food halls all the rage? They're a representation of where the restaurant industry as a whole is going: Boutique. Local. Instagram-able. They fulfill consumer demand for quick and diverse food options, with a curated set of both popular restaurant outposts and newcomers.
While the traditional mall food court has a group of fast-food options aimed at helping shoppers recharge, a food hall is made to be the whole show, a destination in and of itself with a cohesive, sleek design intended to elevate the experience beyond a grab-and-go lunch from a national restaurant chain.
"They are a destination. They bring excitement," said Doug Roth, founder of Playground Hospitality, a restaurant consulting firm. "Panda Express just can't do that."
Already widespread in New York and Los Angeles, there are about 35 to 40 food halls in the U.S., industry consultant Aaron Allen said, and just a handful of those are in Chicago. He estimates there could be as many as 200 across the country in just three years.