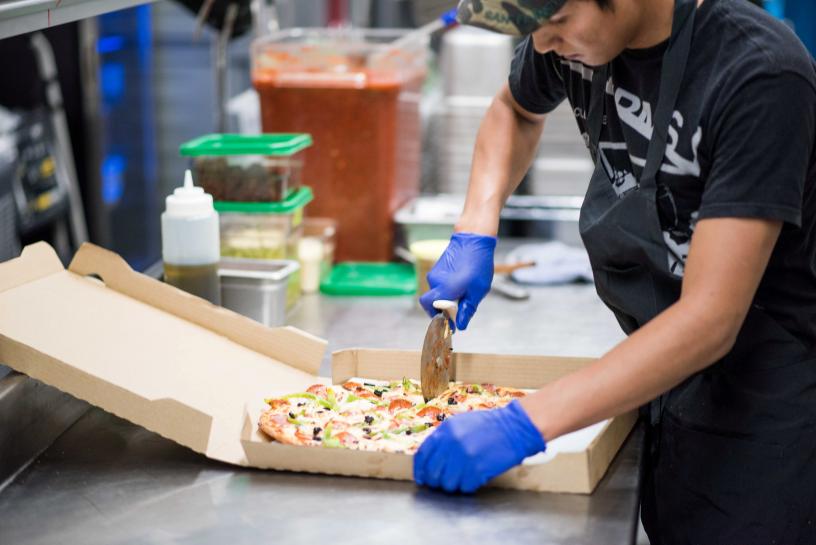 Lisa Baertlein | Reuters | October 30th, 2017
LOS ANGELES (Reuters) – After helping customers bypass dining rooms, food delivery company DoorDash is giving chefs the option to do the same with delivery-only "virtual" restaurants run out of its new commissary in Silicon Valley.
Bay Area restaurateur Ben Seabury, who wanted to test the delivery-only concept as well as demand for his upscale "The Star" pizzeria concept in San Jose, California, was first to sign up. He took one of the four kitchens in DoorDash's new 2,000-square-food commissary that opened earlier this month.
The launch of DoorDash Kitchens comes as restaurants are experimenting with ways to cut costs on labor and rent while adapting to fast-changing consumer tastes and demands in a highly competitive market.
"I jumped at the opportunity to kill two birds with one stone," said Seabury. Privately held DoorDash will exclusively deliver his food from the commissary, where rent is based on a percentage of gross sales.
"The landscape of dining in America is changing," said Seabury, whose portfolio includes six traditional restaurants that are on pace to do $18 million in sales this year. Delivery accounts for about 20 percent of his overall restaurant business.
DoorDash Kitchens is also an option for restaurants looking to open overflow kitchens for delivery or catering, said Broderick McClinton, general manager of DoorDash for Business.