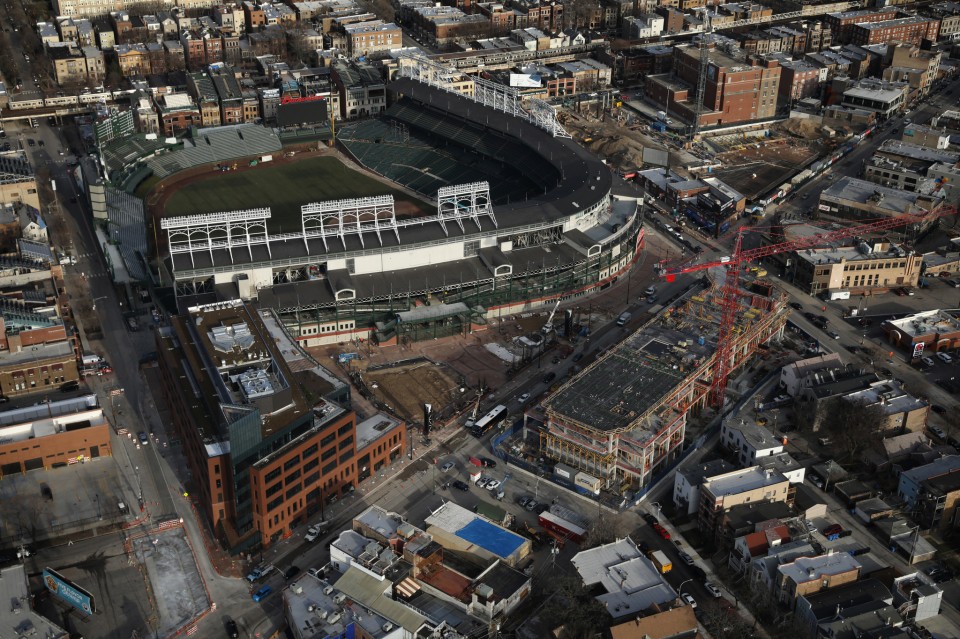 Tim Novak | Chicago Sun-Times| September 25, 2017
Welcome to Wrigleyville: Home of the world champion Cubs — and some of Chicago's best deals on property taxes.
Take Casey Moran's, one of the most popular bars in the booming neighborhood.
Two years ago, Cook County Assessor Joseph Berrios reclassified Casey Moran's from commercial to residential property after its owner, Kevin Killerman, created a tiny apartment above the bar. That drastically cut Killerman's property taxes by 60 percent, saving him more than $110,000 so far.
A block away, Berrios similarly has classified a two-story bar called Trace as residential property, even though a bartender there says there aren't any apartments on the property. That's saved its owners more than $17,000 in property taxes this year.
And the Ricketts family, owners of the Cubs and Wrigley Field, have saved hundreds of thousands of dollars in taxes on 10 apartment buildings known as Wrigley Rooftops. All are classified as residential property — even though their rooftop bleacher businesses generate far more revenue than their residences, records show.
Around Wrigley Field, bars and restaurants compete for customers. But when it comes to property taxes, they operate on an uneven playing field, a Chicago Sun-Times investigation has found.
Cook County is the only county in Illinois that taxes residences less than commercial property. That tax break is extended to thousands of buildings that include both businesses and apartments, resulting in lower tax bills for their owners — while forcing the rest of the county's taxpayers to pay more.