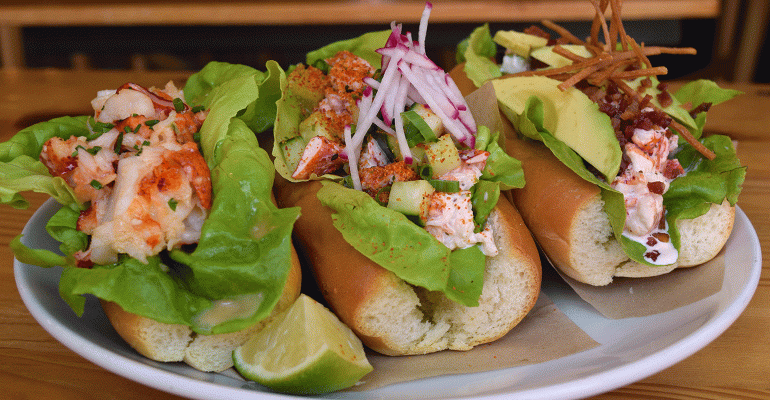 Lisa Jennings | Restaurant Hospitality | October 19, 2017
Chicago pizzeria owner Simon Mikhail had been working with UberEats for about a year when the third-party delivery service approached him last year with a proposition.
UberEats users in his neighborhood had been searching for "chicken" through the delivery service's app, they told him, but there wasn't much available. Was Mikhail interested in filling that void?
"I said, 'I can do fried chicken. I have a fryer,'" said Mikhail, owner of Si-Pie Pizzeria.
But rather than adding fried chicken his pizzeria's menu, UberEats worked with Mikhail to create a new concept, dubbed Si's Chicken Kitchen, which was available only through the app as a virtual restaurant without any brick-and-mortar presence.
The virtual Si's Chicken Kitchen has been open for about a year and averages about $1,000 per week in sales of fried chicken, chicken tenders and chicken pizza — all made in the pizzeria's kitchen. Sales have already surpassed delivery sales of the original pizza concept.
"I'm selling more fried chicken than pizza for delivery," Mikhail said.
With a second pizzeria location in the works, Mikhail also plans to do separate virtual concepts from that kitchen too, including a possible delivery-only burger restaurant.
The notion of virtual restaurants isn't new. As delivery has gained momentum, a growing number of operators have launched delivery-only concepts, and not just with UberEats.
But the fact that UberEats is looking to use its data to identify locations where such virtual concepts would work brings a new weapon to the competitive delivery battlefield.