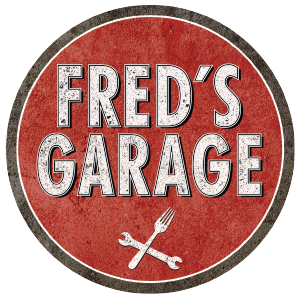 Phil Vettel | Chicago Tribune | August 21, 2017
Fred's Mobil Station, which served Winnetka motorists for decades, is about to become a filling station of another sort.
Joe Krouse, Robert LaPata and Fred Gale, the owners of Ten Mile House restaurant in Evanston, are putting the finishing touches to Fred's Garage (574 Green Bay Road, Winnetka), aiming for a mid-September opening.
"Fred (LaPata) was really bummed," Krouse joked. "He thought we were naming it after him."
The partners have expanded the original building, which has been gutted. When finished, the restaurant will be "an homage to the service station," sporting two working garage doors (for open-air dining) and a large outdoor space that mimics the look of a gas-station canopy.