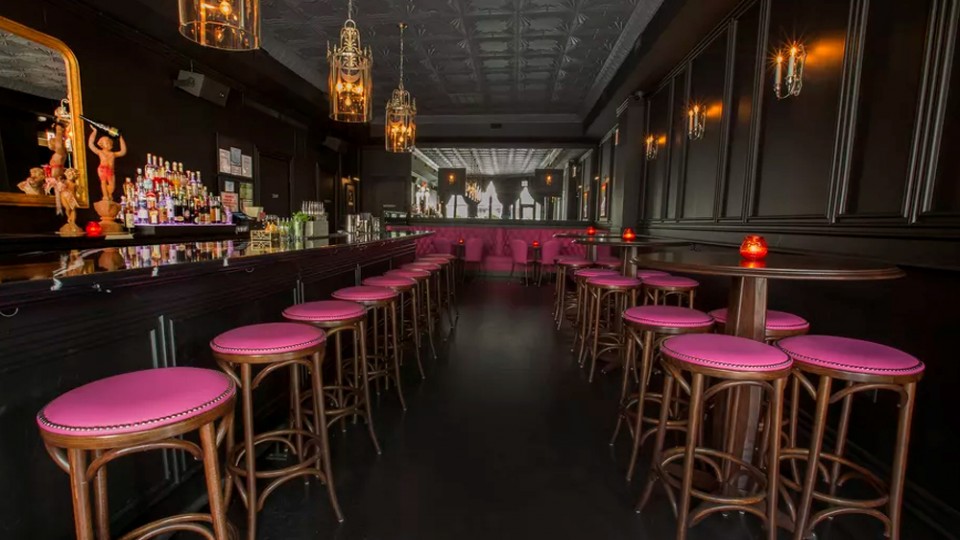 Eater Chicago | Ashok Selvam | June 26, 2020
Chicago watches as Texas and Florida closed its bars
Friday marks the first day Chicago restaurants can welcome on-premise customers since mid-March, and the mood is divided. There's excitement from business owners and workers desperate for revenue. Diners suffering from cabin fever during the state's stay-at-home orders happily booked tables on reservation apps. But others remain concerned while the novel coronavirus wreaks havoc. The Illinois Department of Public Health reported the disease has killed 6,847 people in Cook County.
Expect to see safety measures like plexiglass dividers, bottles of hand sanitizer, and QR Codes for customers to scan and read menus on phones. Restaurant managers are using disposable plates and silverware as they try to limit the virus's spread. Health experts say outdoor dining is the safer choice. Chicago's patios have been open since June 3, but on rainy days like Friday, it's not an option. At least not without a tarp like these stylish customers at Avenue Tavern in Lakeview used Sunday.
Many restaurant owners have decided to wait. Gale Street Inn in Jefferson Park and Vito and Nick's Pizzeria in Ashburn, are among restaurants delaying the reopening of its dining rooms. Many of the larger restaurant groups — Lettuce Entertain You Enterprises, One Off Hospitality Group, and Boka Restaurant Group — are opening dining rooms Friday.
The city and state are allowing restaurants to reopen at 25-percent capacity indoors. Face coverings need to be worn by workers at all times. Customers can take their masks off while seated. Tables have to be places six feet apart and there's a maximum of 10 people per table.
Bars are also back in business in Chicago. Bars with food were allowed to operate with patios, but few have kitchens or patio space. A handful of bars — including Green Mill in Uptown, Love Street in Lincoln Park, and Butch McGuire's in Gold Coast — are welcoming back customers. The city is limiting barflies to two-hour stays.
But there's safety concerns for many. Brad Bolt, the veteran bartender behind Neon Wilderness in Wicker Park, won't be reopening immediately. He's targeting August 1. Bolt's concerned for the health of his workers. He writes that peace of mind is worth "more than one measly month more of lost revenue."
Those fears are seemingly prescient given what's going on in Texas, Florida, and Idaho. On Friday morning, Texas Gov. Greg Abbott once again closed all bars after the state saw a surge in COVID-19 cases. Restaurants also took a stop back in Texas and will have to reduce capacities.
That news resonated with Chris King. King's worked in the Chicago hospitality for about a decade in a variety of roles including busser and server. He most recently worked at Lula Cafe in Logan Square. King is part of a group of about 90 industry workers that have organized since late May. Chicago Restaurant Workers has been meeting about once a week to work on ways to improve worker conditions. King, who is studying public policy and political science at University of Illinois at Chicago, has been following what's going on in Texas.
"That should be a sign to Illinois that our bars should be shut down," he says.
For the last week, restaurant workers have expressed anxieties about returning to work online. King says industry members who have been away since March 17 want to know what their workplaces look like presently. They want to know what's been tweaked for safety. Managers have failed at sharing that information with workers, King says. That's a byproduct of the city giving little notice to owners to a reopening date (Chicago made the announcement on June 19). That's had a trickle down affect to workers. The city and state reopening guidelines are dense, and a week isn't enough time — even with webinars — to expect workers to absorb new information. For instance, there's no governmental guidance telling restaurants what do if a worker contracts COVID-19. Does the restaurant close for two days or two weeks for a deep cleaning?
"We're valuing getting a breakfast burrito and PBR over people's lives," King says.
Piece Pizza — the Wicker Park brewpub known for New Haven, Connecticut-style pies — is booked for Friday and Saturday. Operating partner Bill Jacobs is excited to welcome back customers. While some restaurant owners have struggled finding employees, Jacobs senses enthusiasm from his. They're an essential part of what makes Piece successful.
"I will tell you the vast majority are people who want to work," Jacobs says. "They want to be here, they want to do their job."
Jacobs is also concerned. In March and April, when Piece was open for carryout and delivery, he says his workers were extremely worried about risking their health. That convinced him to retain Dr. David Nayak as a consultant. Nayak is a practicing allergist-immunologist who studied at the Northwestern University. Jacobs met him years ago in a yoga class.
Nayak — who dabbles in podcasts — wants to help small businesses like Piece. He agreed to examine Piece's operations. Nayak has also worked with Honey Butter Fried Chicken in Avondale and Paulie Gee's Pizza in Logan Square. Nayak says his work is about creating an environment where people feel safe. They drill in the basics of using masks, social distancing, and hand washing. It's repeating many of the steps restaurants should already be taking. Nayak says they draw up a floor plan to make sure folks have enough space in between each other and servers are less likely to run into customers.
"Owners are excited to get increased capacity, but it brings more challenges," Nayak says. "As you bring in more customers, you increase the risk of transmission."
Many restaurants are keeping employee health logs. They take their temperatures and make sure folks are healthy while at work. But that's a lot for a business to shoulder. Some have griped about that, but Jared Rouben considers those responsibilities as part of good hospitality. At Moody Tongue Brewing Company's South Side brewpub — where Rouben and staff debuted a new patio on Thursday — staff will have extra masks for customers who may wander from their table without one.
"That's part of our job and we're happy to do it," Rouben says. "This is just our approach, hospitality is the backbone of our industry and I know it's the reason I go out."